VCMS & CloudCop Training Success in Byron, GA
Thank you to all of our customer agencies and guests that attended CloudCop & VCMS training in Byron, Georgia in June.

Our team enjoyed connecting with you! Important software topics were covered including upcoming NIBRS changes, and Evidence Management Techniques in CloudCop. In VCMS "how to" instruction, new features and screen layouts coming soon to next versions of VCMS, Attendees of both sessions had time of Q & A with our development team. GCIC also attended as a guest speaker for VCMS.

Dont' Miss the 2018 FREE Regional Training in October ( GA & TN ).

If you have not attended a training session this year, you can still register your Georgia team for our regional event in Douglasville, GA scheduled for October 12 & 18 th or for Tennessee Agencies in Murfreesboro, TN on October 25th.

Join us at a FREE Regional Training Event in 2019
If your Law Enforcement or Court Agency would like to host a regional training event in 2019, please contact us with your inquiry. Our team comes onsite and provides professional training to your team and surrounding agencies. Training is FREE. A complimentary lunch is served. For some Law Enforcement training sessions, POST CERTIFIED credit is available for attendees.

For more information call:
Toll FREE: 1-866-530-1452 or click to send your email inquiry.


Upcoming Events, Training Seminars & Tradeshows
Below you will find a list of corporate events, customer training seminars and industry tradeshows.



in 2
Days




Visual Court Management Training (TN)



All Clerks, Administrators, Judges & Solicitors

Location: Murfreesboro, TN
Map: Click for Map

Date: 10/25/2018 - 10/25/2018
Time: 9:00 AM - 3:00 PM CST

2018 VCMS Training Conference

We invite all agencies to attend.

1200 Conference Center Boulevard
Murfreesboro, TN 37129

This training targets the duties of court clerks, court administrators, judges, solicitors, or anyone else involved in the processing of court using our software. Please make all of your personnel aware of these trainings. Also, please feel free to invite any surrounding municipal courts that currently do not use Courtware. They are welcome to attend.

At this training we will demonstrate how our software makes performing your daily duties so much easier, and fast. Some of the topics we will cover include:

• Online Court Calendar (New)
• VCMS Version 11 (New Changes to VCMS)
• Paperless Court
• State Reporting

** Please note that the hosting locations have requested that you wear a department issued uniform identifying your agency if you attend these conferences wearing your firearm. **

Lunch will be provided by Courtware.

Please RSVP Today!

If you have any questions, please contact us at 770.898.8757 or Toll Free 866.530.1452.

Sincerely,

The Courtware Team





---
Join Our Email List
Subscribe to stay up to date on UPGRADE notifications, EVENT invitations and SOFTWARE news.
COURTWARE
Regional Training Team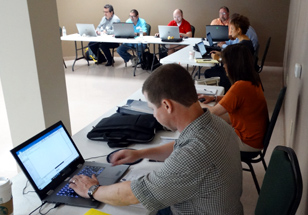 When your team attends at Regional Training event, you will have an opportunity to meet and be served by our Implementation, Sales & Development Teams.

We enjoy every opportunity to shake your hand and thank you for being our customer! You will also enjoy direct access to have your questions and development requests shared with our Development Team onsite.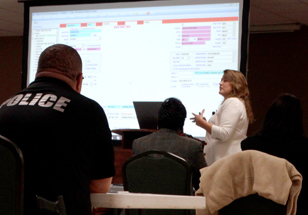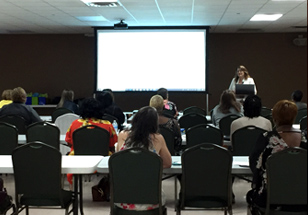 Software Training
On the Big Screen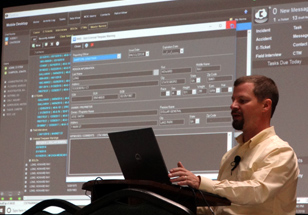 At our Regional Training Events and during your initial onsite team training, we will share software instruction on the big screen with plenty of Q & A and interaction so that your team leaves with skills needed to be fully proficient in getting the most out of your software.